Large Chain
Large chains deserve a simple POS solution
Petpooja's head office module is your one-stop restaurant billing solution for all your brand outlets
Take a free demo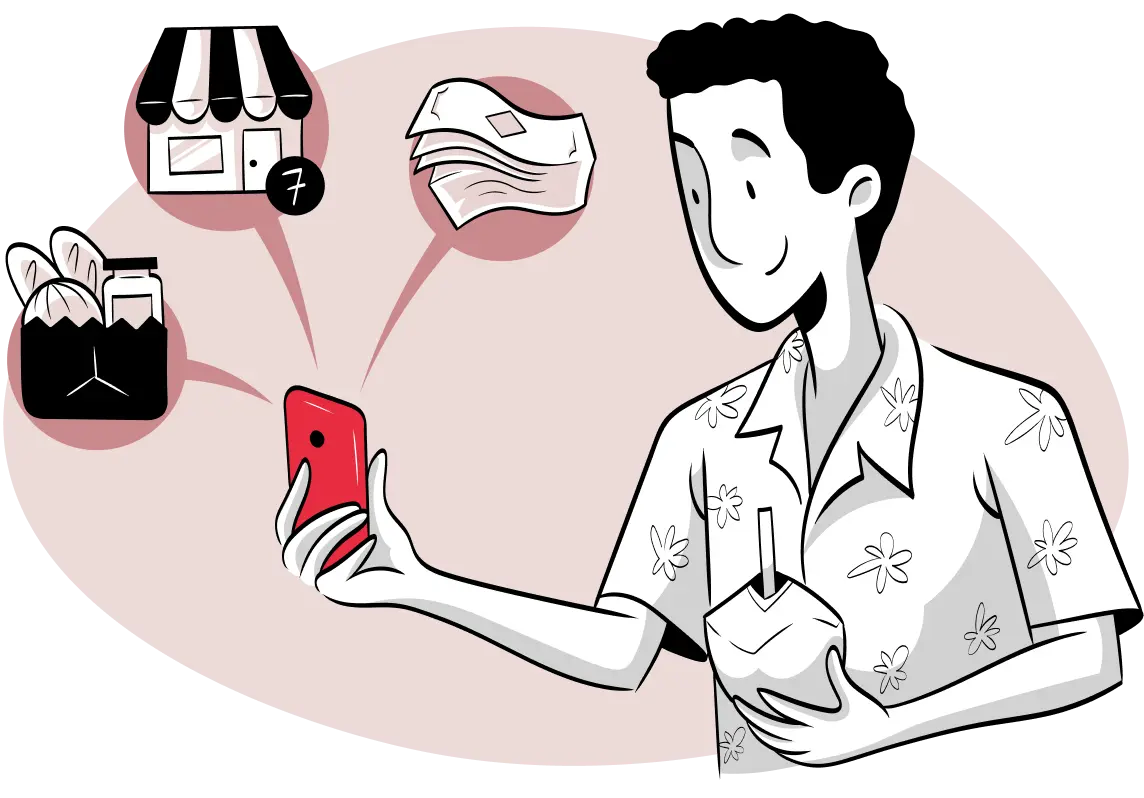 Be present at all your outlets at the same time
Our POS connect you with your outlets so that you can take the right steps at the right time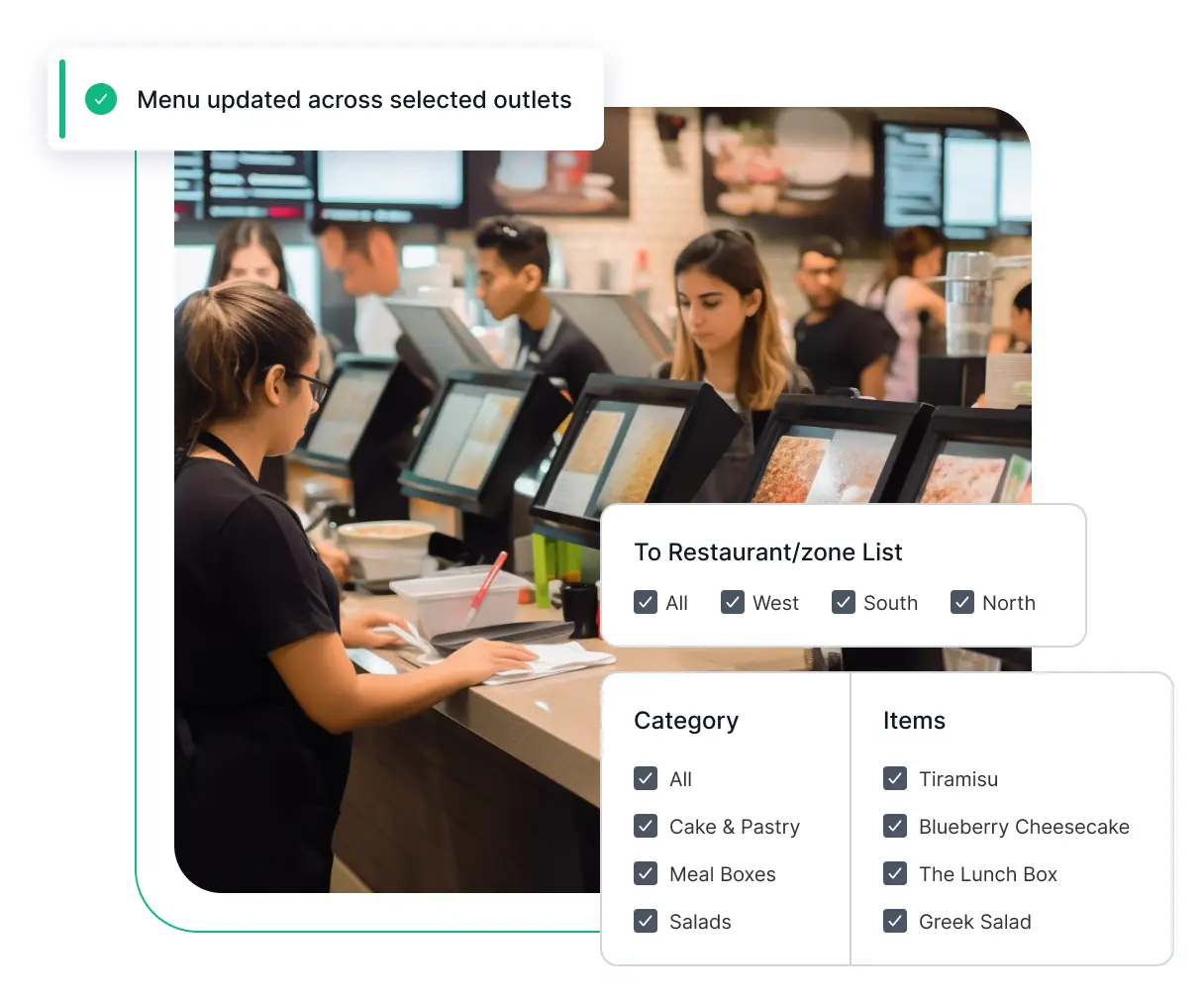 Centralized Menu Management
Petpooja's centralized menu management allows you to standardize processes and quality across all your outlets

You can centrally manage your menu items and pricing, both for offline menus and online aggregators. Toggle the online menu ON/ OFF as per your requirements

Supply standard inventory & regulate quality checks to ensure a consistent brand experience across all channels
Centralized Monitoring
With Petpooja's head office dashboard, you can monitor all your outlets located in multiple locations on a central screen

Configure zones and group your outlets by region, state, city, brands or channels

Strategically manage every single outlet & their needs with POS data & reports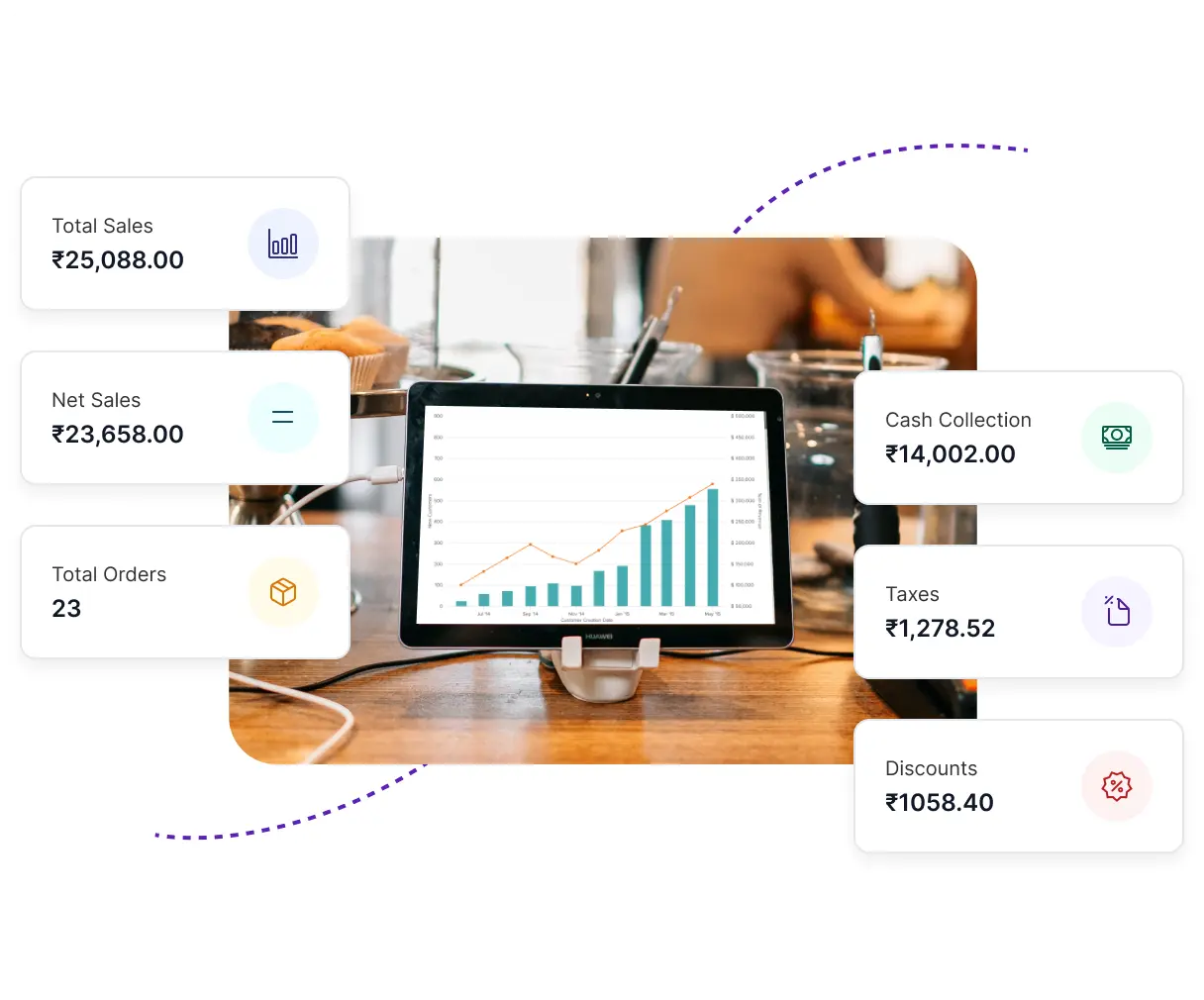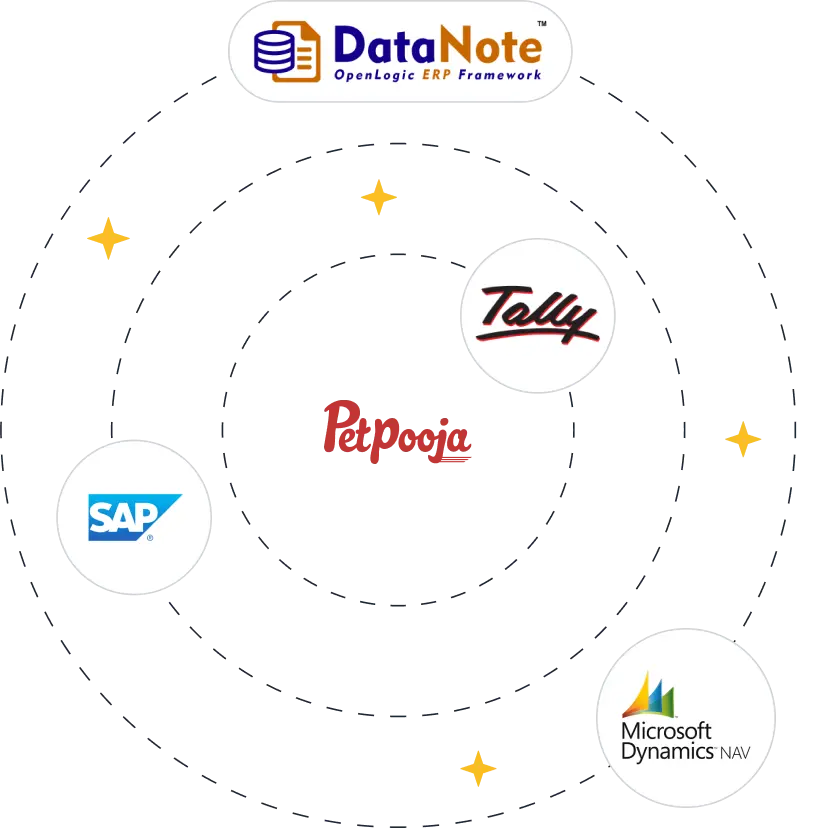 ERP Integrations
Do you use an ERP to manage your entire backend? No worries, Petpooja POS has you covered!

Push all your sales, inventory and customer data directly to your ERP management software

Get access to a data lake enabling integration with any ERP like Dynamic NAV, Tally, SAP, etc.
Central Kitchen Management
Operate your outlet's kitchen in any city and supply raw material or semi-cooked items using our central kitchen module

With Petpooja POS, you can get 'low stock alerts' for any outlet and supply stock whenever needed

Generate a consolidated route plan, every time your outlet raises purchase orders at your central kitchen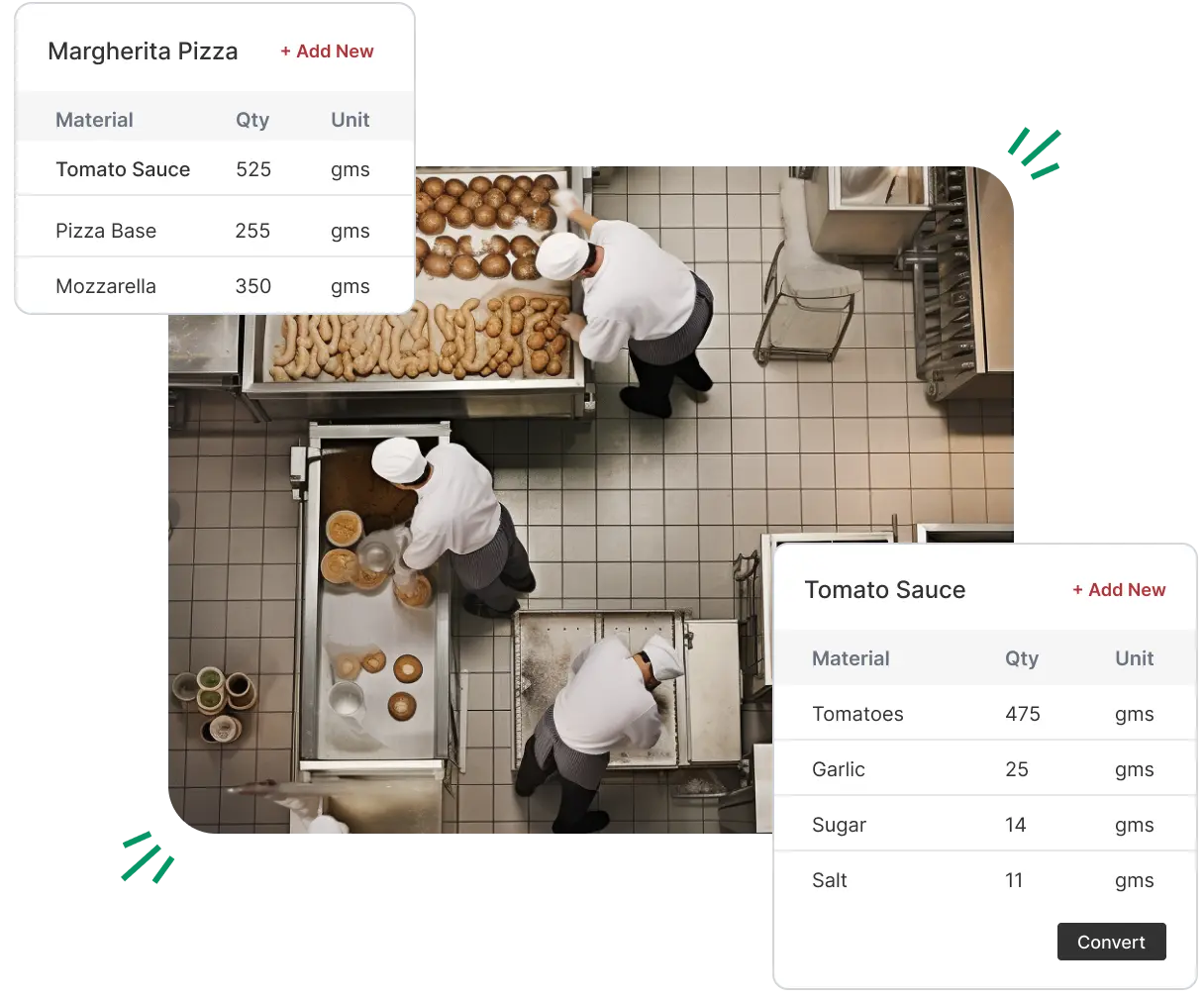 Analytics
POS reports for all your outlets & their operations!
Multiple Outlet Reports
With Petpooja restaurant POS software, you can manage and acquire data of all your outlets on a single screen

Get a simplified picture of your operations without digging into boring & cumbersome reports

Download outlet-wise reports on sales, inventory, online orders, staff performance and much more!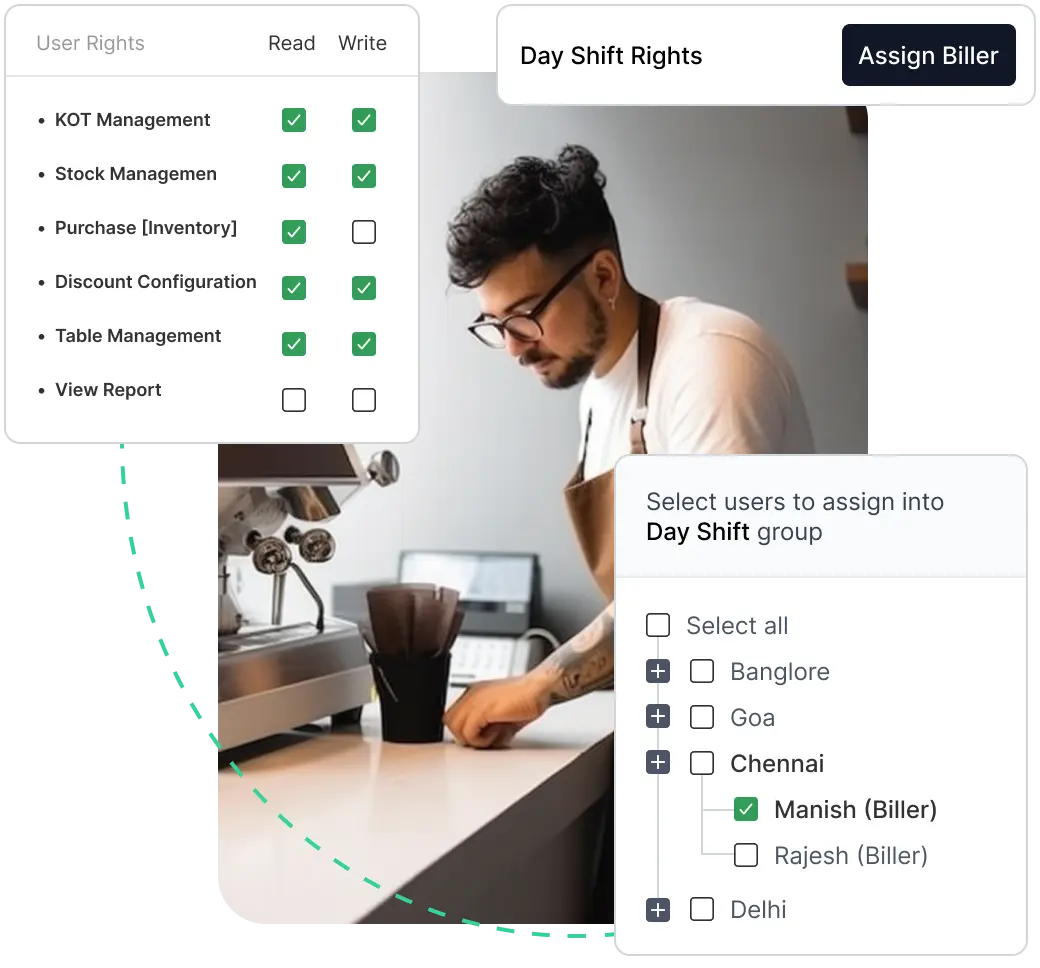 User Right Reports
Manage all your brand outlets from anywhere, any time and have complete control over what your staff sees and does

Track your staff performance so that their efforts don't go unnoticed

Create outlet-wise staff rights & get detailed reports for all the operations
Marketplace services
Solutions to level-up your daily operations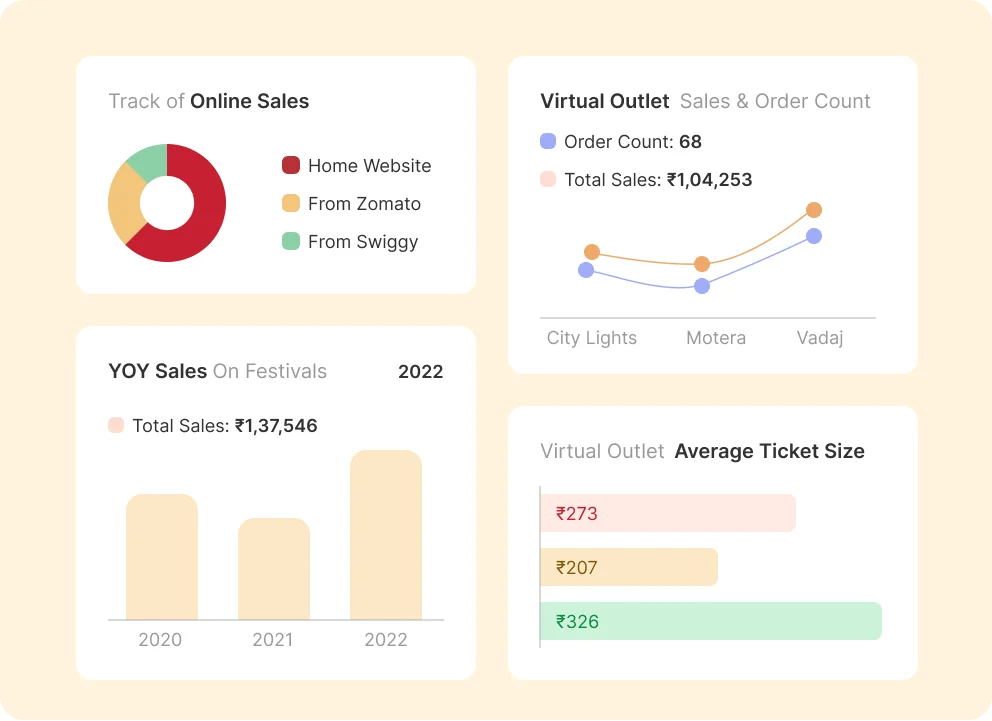 Dynamic reports
A fully customizable reporting dashboard that you can use to visualize your restaurant's data and make insightful reports, appropriate to your business needs
Learn more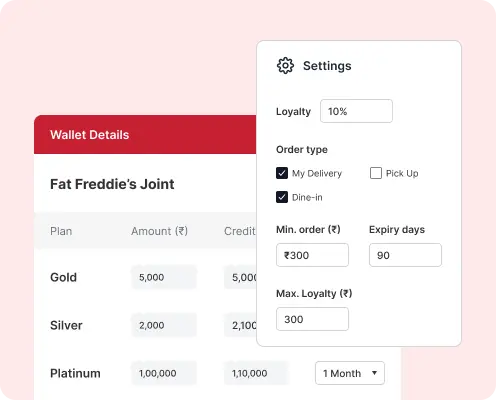 Loyalty wallet
A customer wallet service that lets you allocate loyalty points to customers based on their purchases. Customers can redeem points at your outlet and top-up their wallet for repeat purchases.
Learn more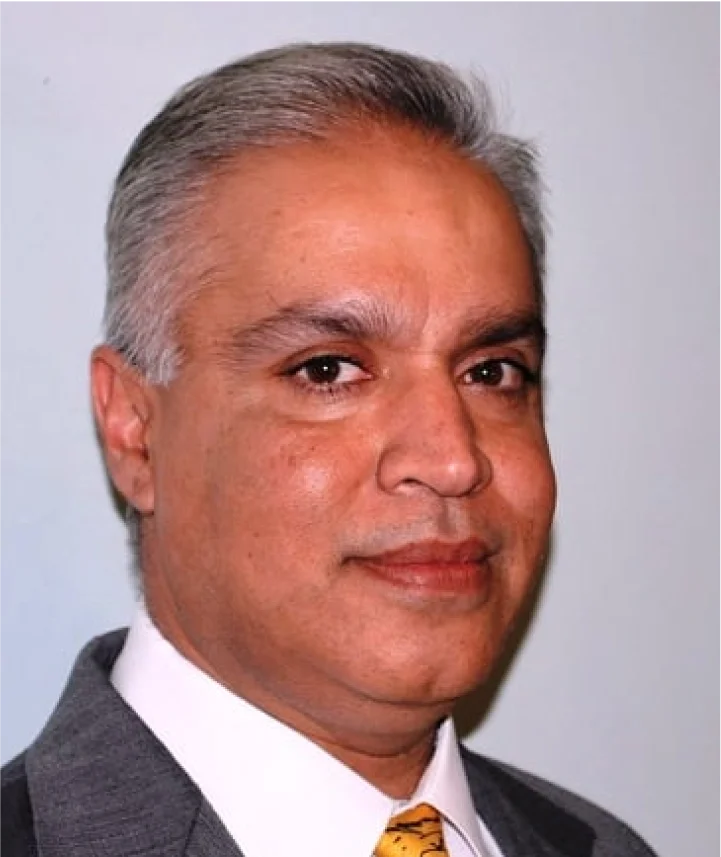 "To run multiple outlets, you need a technological solution that perfectly syncs with all other processes and is all well-integrated into one for smooth restaurant operations. I think here Petpooja has done a phenomenal job in helping us do that."
Kabir Advani,
Managing Partner

Grow Your Restaurant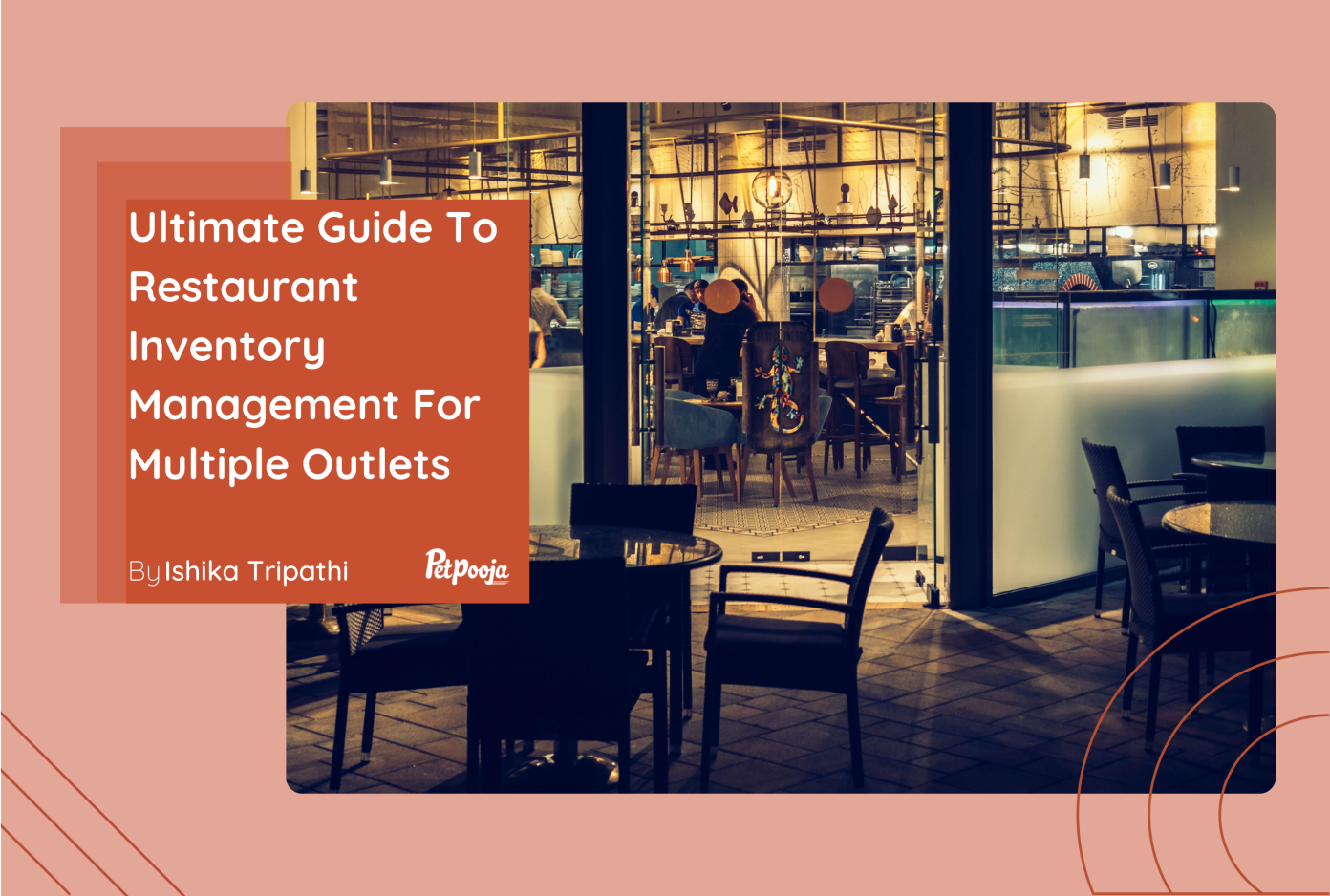 Ultimate Guide To Restaurant Inventory Management For Multiple Outlets
If you think that maintaining a single restaurant outlet is a difficult job, think about running many of them in the same capacity! But many surveys suggest that due to the high competition in the Indian restaurant industry, modern restaurateurs venture into opening more outlets. This expansion is to become a brand and beat the competition by increasing the number of outlets. And with that, there has been a demand & supply of technology that is efficient in management. The owners demand the tech that provides solutions to operations, restaurant inventory management, online orders & CRM too.
Read more
Schedule a free demo
Get in touch with our team to clarify your queries