Ice cream & Dessert Parlours
Our billing software will give you a sugar rush!
A quick & easy-to-use billing software that ensures your staff spends more time scooping ice-creams or serving cakes & less time billing
Take a free demo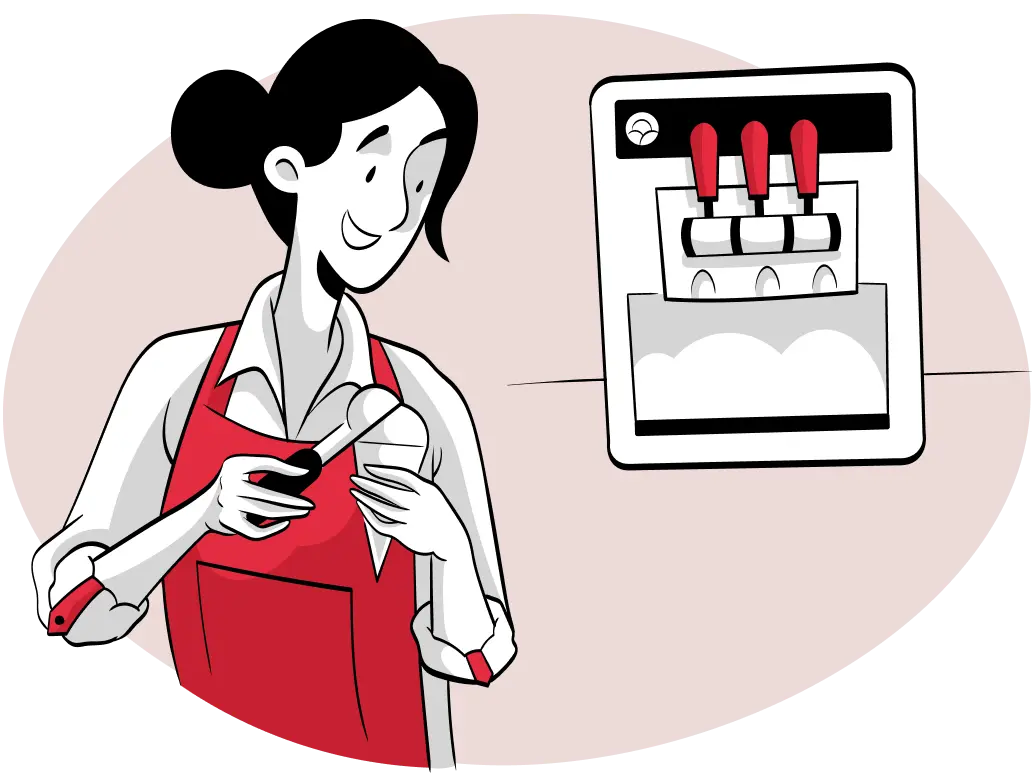 The perfect POS to increase your sales and reap delicious profits!
Petpooja billing software manages all your Ice cream & Dessert shop's operations while you treat your customers with sweet surprises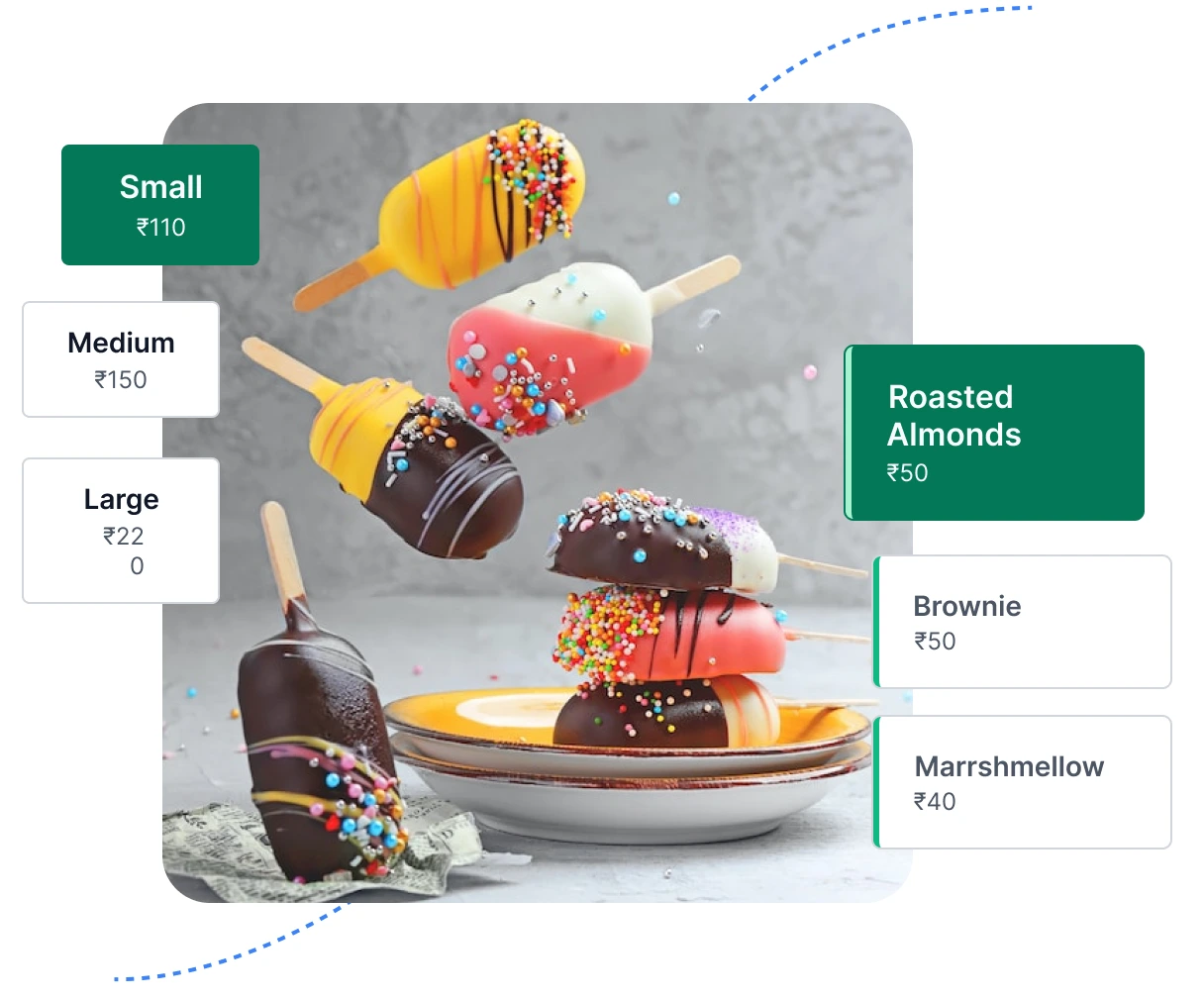 Variations And Add-Ons
Provide your customers with all kinds of delicious variations and sweet add-ons without multiple orders overlapping during busy hours!

Keep track of order-wise variation and add-ons

Regulate add-on stock availability with the help of the synced inventory system
Item Expiry Monitoring
Monitor raw material expiry dates with our billing POS features that alerts you about your expired inventory beforehand to ensure that you only serve the freshest items

One-time data enter your stock expiry date

Regulate stock levels and inventory procurement as per the POS reports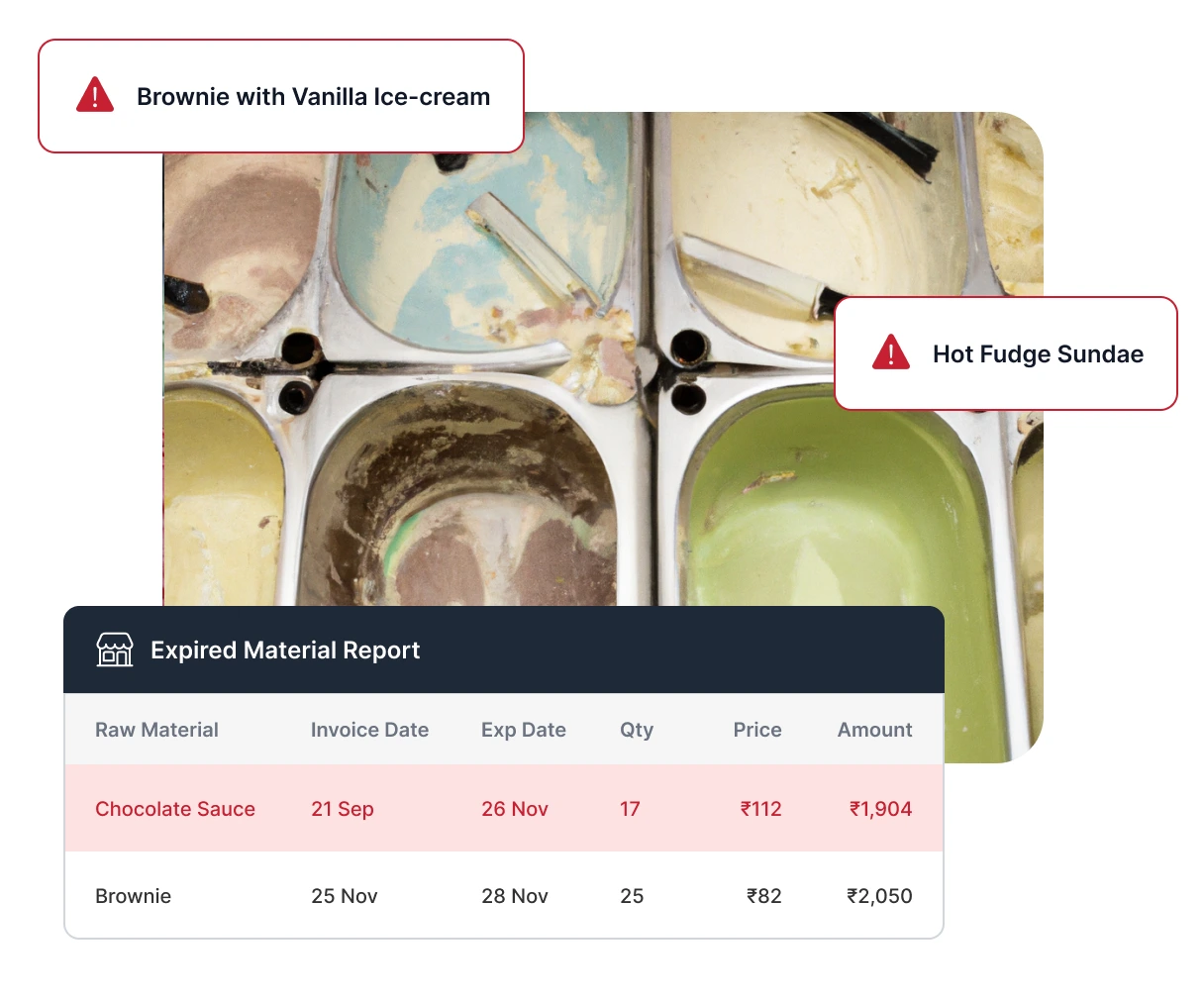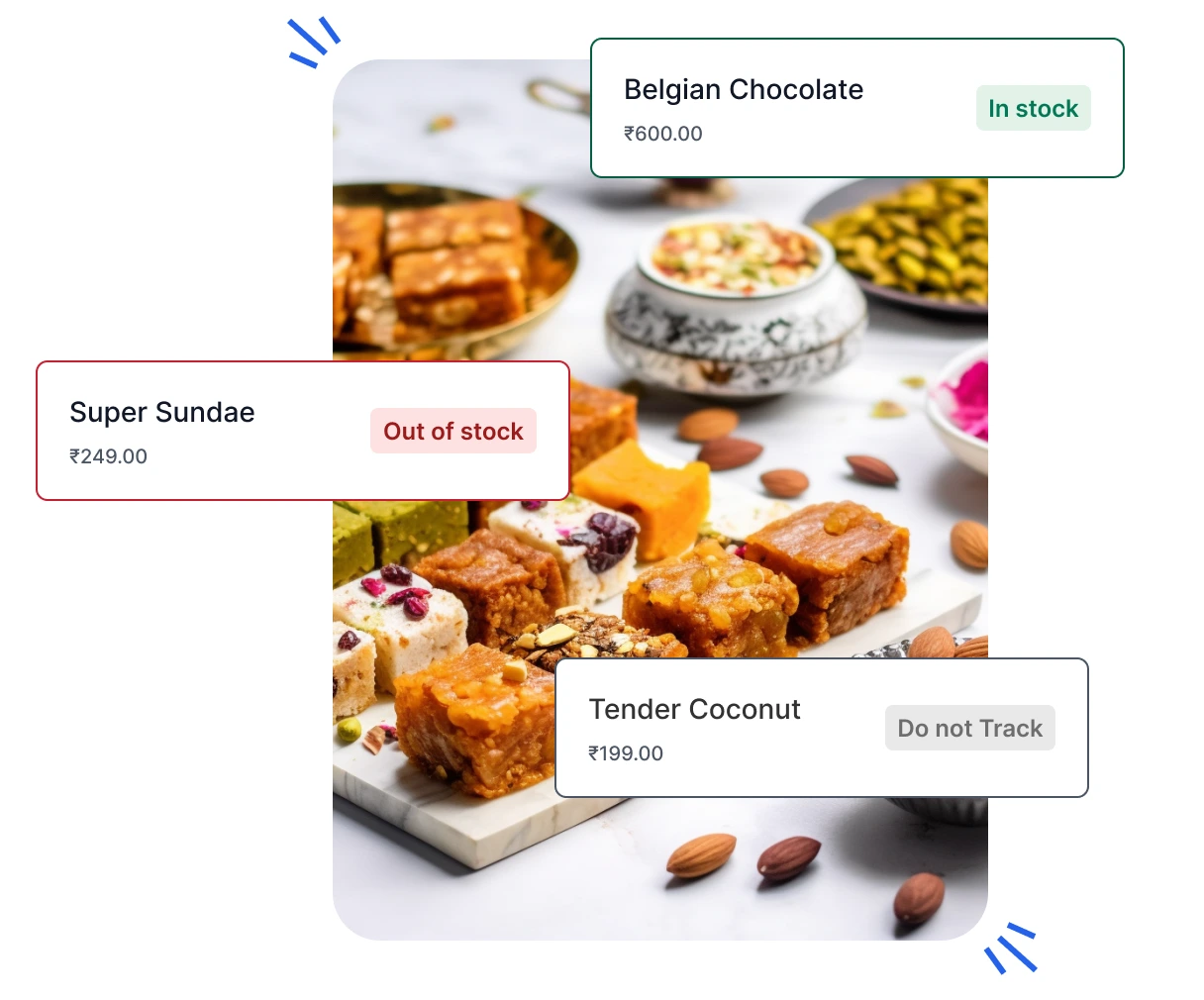 Stock Management & Low Stock Alert
Never again send a dessert lover away from your shop because of low stocks! Easily regulate your online dessert menu with simple ON/OFF toggle options

Petpooja POS's intelligent stock alerts will automatically notify 'low stocks' on your billing screen

Get inventory reports showing the accurate picture of your raw materials expenses and incurred costs wherever you want
Analytics
POS reports to help take your business to the next level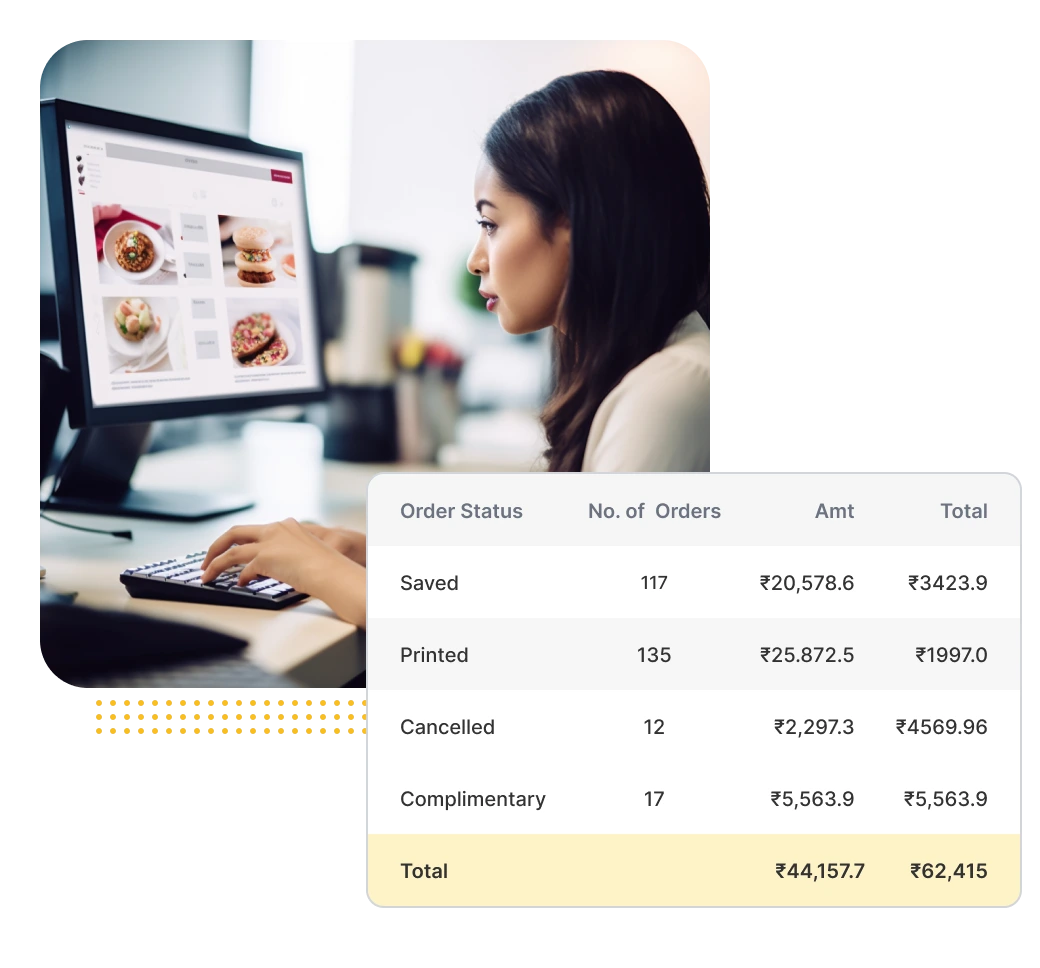 Website Ordering
Get your business online and sell more while managing it from anywhere

Accept orders coming through your website directly from your POS billing screen

Get reports and stats on the go so that you never stop and neither does your business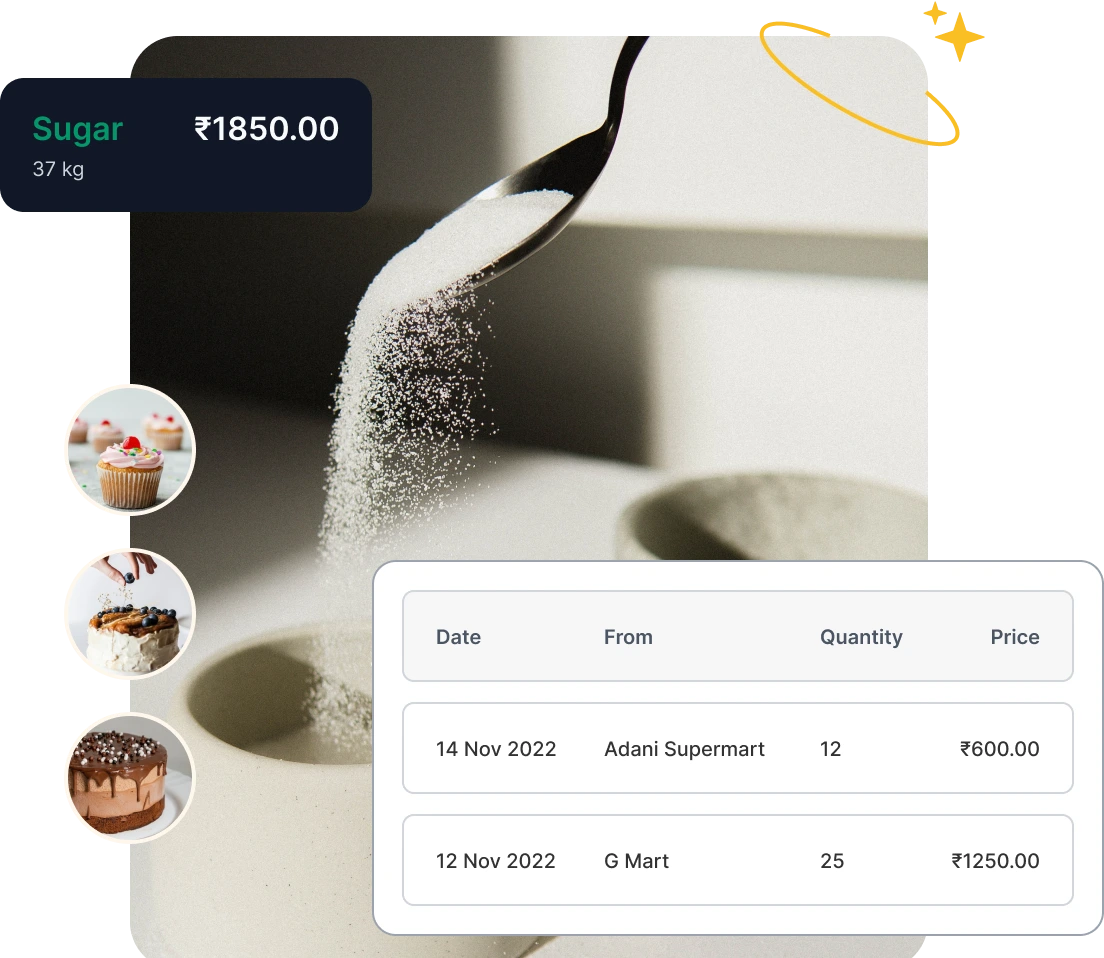 Inventory Reports
Get downloadable inventory reports for your single and multiple chain outlets on your dashboard in minutes!

Detailed reports of all the stock repurchases, category-wise and region-wise sales

Regulate your most selling and least selling items basis the POS inventory reports
Marketplace services
Solutions to level-up your daily operations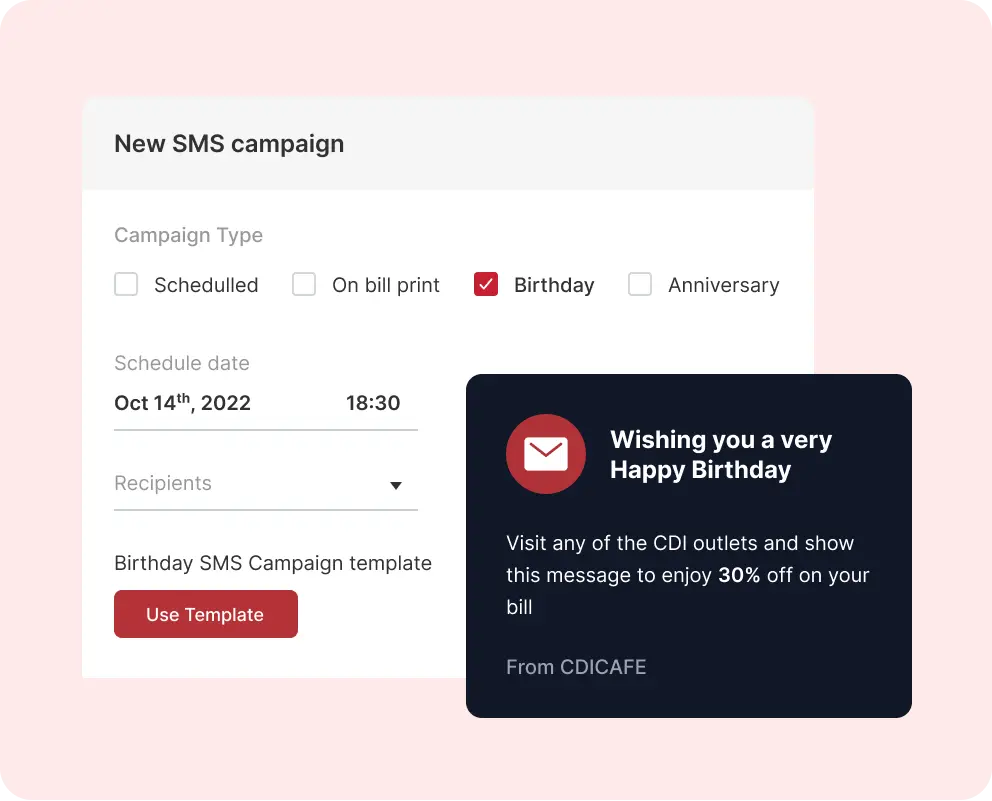 SMS Marketing
Send personalized SMS to your customers with latest offers, menu updates, and wishes on any occasions, right from the Petpooja dashboard.
Learn more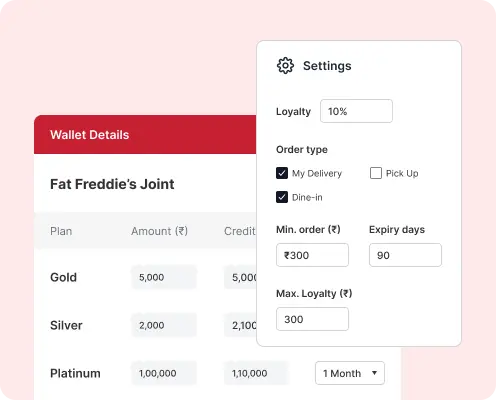 Loyalty wallet
A customer wallet service that lets you allocate loyalty points to customers based on their purchases. Customers can redeem points at your outlet and top-up their wallet for repeat purchases.
Learn more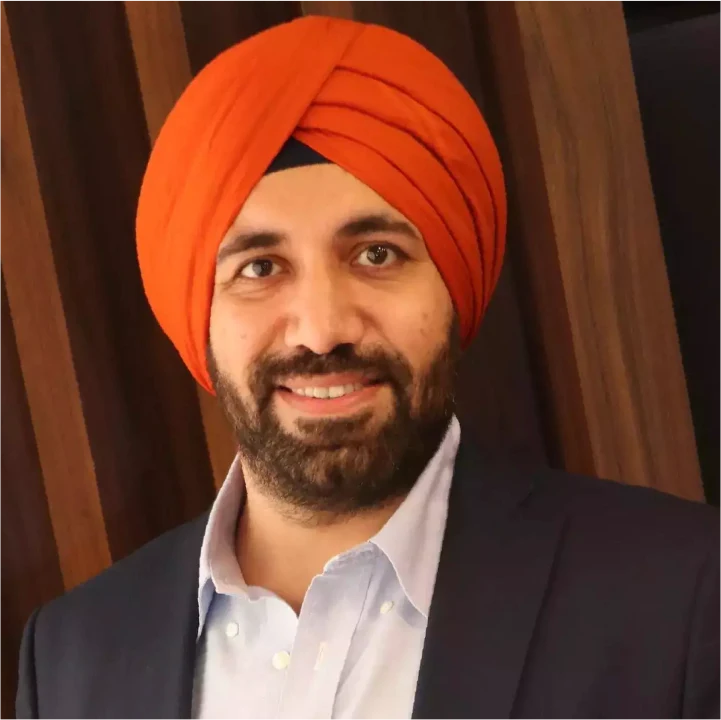 "My staff loves the easy-to-use interface. They smoothly manage all the third-party integration on a single screen, increasing our efficiency significantly."
Gurpreet Singh,
Managing Director

Grow Your Restaurant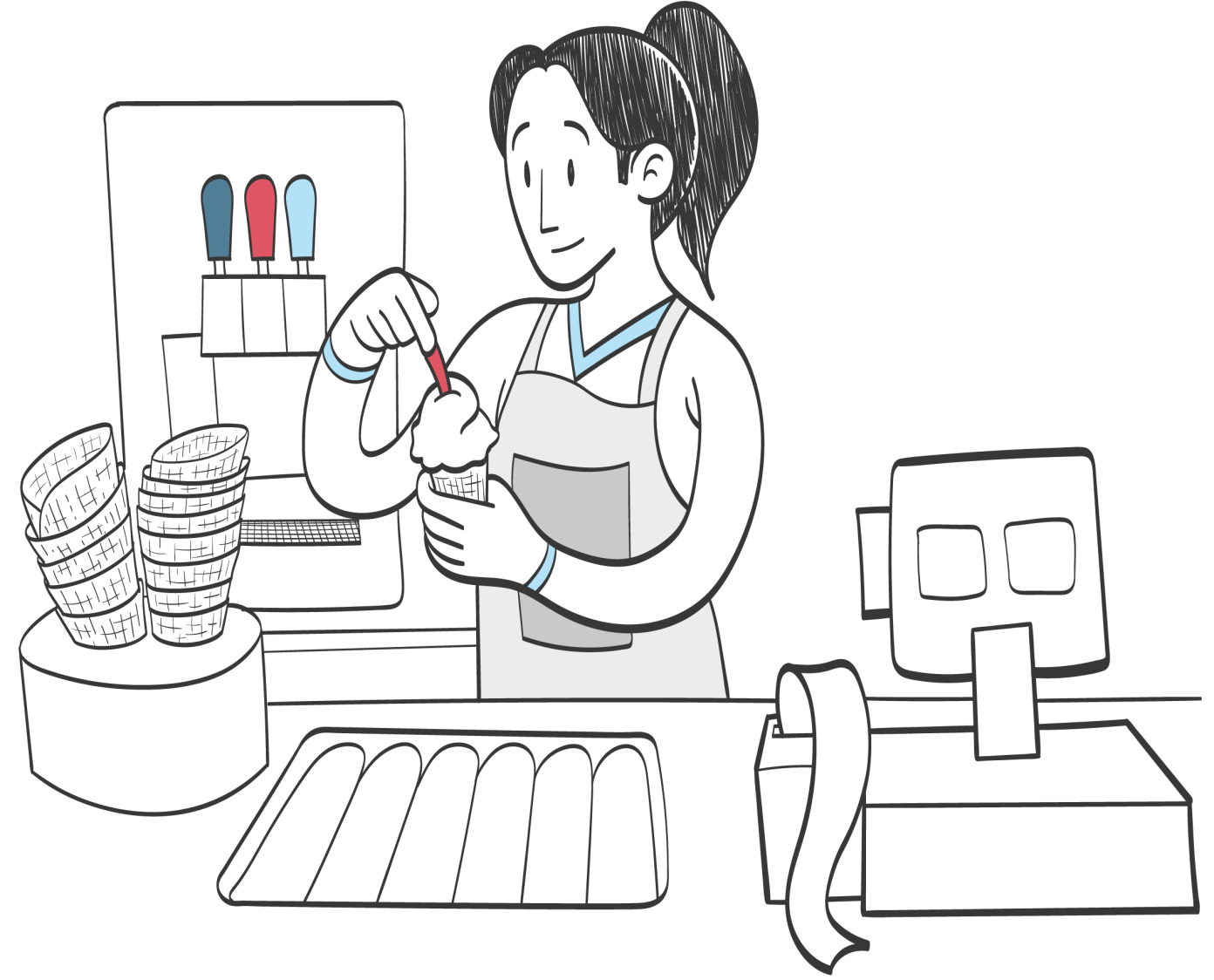 How An Ice Cream POS Software Can Upscale Your Ice Cream Parlour?
Just as no one likes a melting ice cream cone, customers at an ice cream shop do not like to be kept waiting for long.
Read more
Schedule a free demo
Get in touch with our team to clarify your queries